Losing The Bet Riddle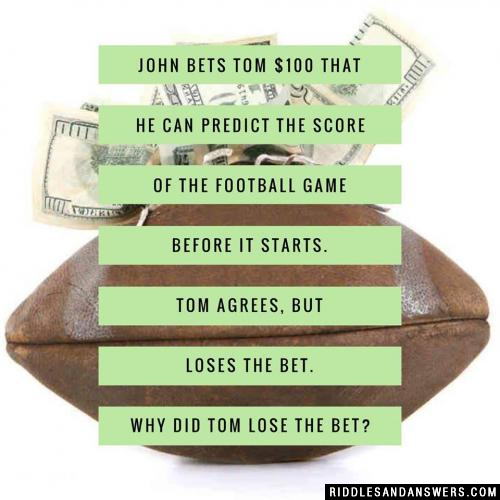 John bets Tom $100 that he can predict the score of the football game before it starts. Tom agrees, but loses the bet.

Why did Tom lose the bet?
Hint:
John said the score would be 0-0 and he was right. "Before" any football game starts, the score is always 0-0.
Did you answer this riddle correctly?
YES
NO
Add Your Riddle Here
Have some tricky riddles of your own? Leave them below for our users to try and solve.