Fulfilling Her Stipulation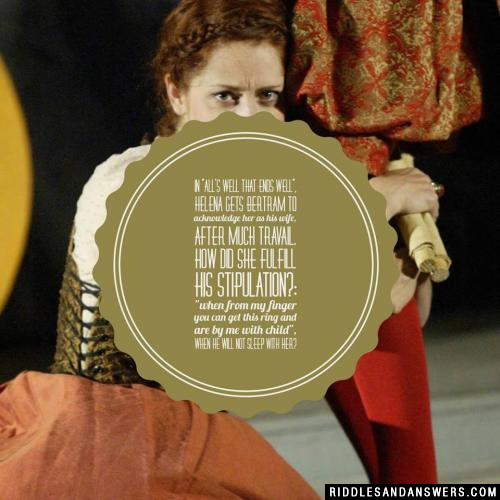 In "All's Well that Ends Well", Helena gets Bertram to acknowledge her as his wife, after much travail. How did she fulfill his stipulation?:

"When from my finger you can get this ring and are by me with child", when he will not sleep with her?
Hint:
Add Your Riddle Here
Have some tricky riddles of your own? Leave them below for our users to try and solve.