Deals And Steals Riddle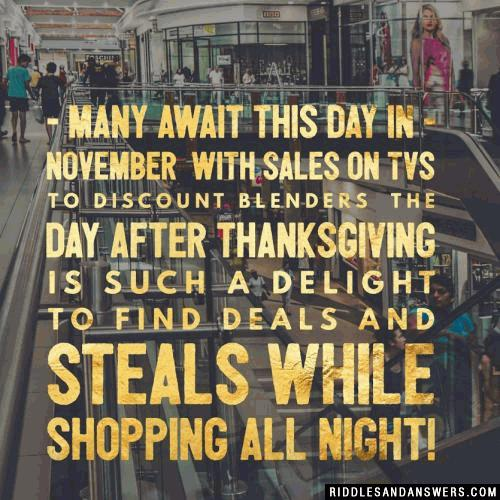 Many await this day in November
With sales on TVs to discount blenders
The day after Thanksgiving is such a delight
To find deals and steals while shopping all night!

Hint:
Add Your Riddle Here
Have some tricky riddles of your own? Leave them below for our users to try and solve.