Festival Of Lights Riddle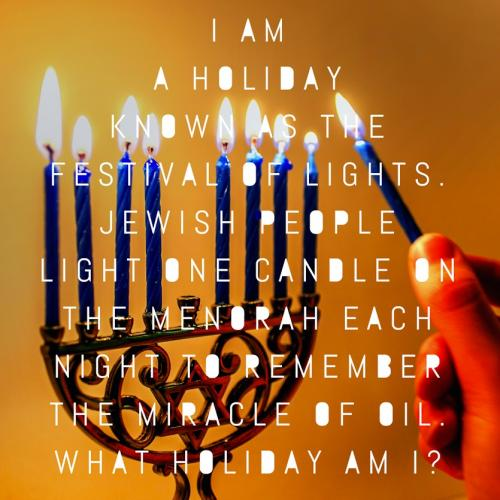 I am a holiday known as the Festival of Lights. Jewish people light one candle on the menorah each night to remember the miracle of oil. What holiday am I?
Hint:
Add Your Riddle Here
Have some tricky riddles of your own? Leave them below for our users to try and solve.