Last Valentine's Day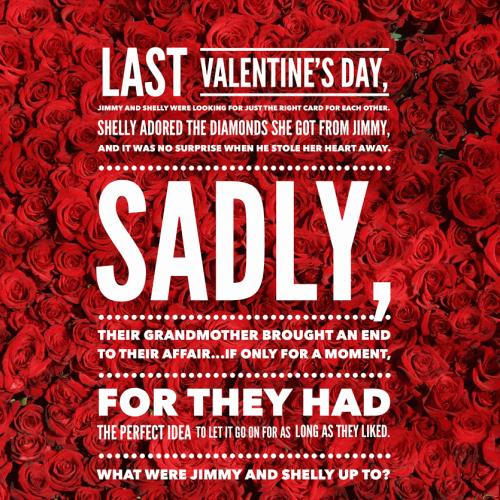 Last Valentine's Day, Jimmy and Shelly were looking for just the right card for each other.

Shelly adored the diamonds she got from Jimmy, and it was no surprise when he stole her heart away.

Sadly, their grandmother brought an end to their affair...if only for a moment, for they had the perfect idea to let it go on for as long as they liked.

What were Jimmy and Shelly up to?
Hint:
Add Your Riddle Here
Have some tricky riddles of your own? Leave them below for our users to try and solve.