In A Secret Spot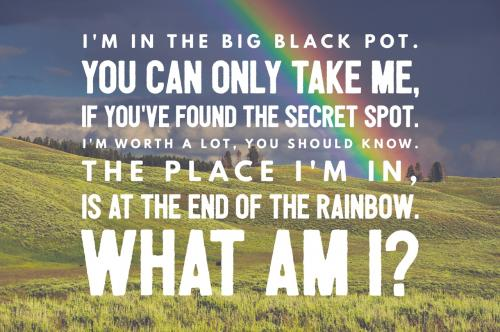 I'm in the big black pot. You can only take me, if you've found the secret spot. I'm worth a lot, you should know. The place I'm in, is at the end of the rainbow. What am I?
Hint:
Add Your Riddle Here
Have some tricky riddles of your own? Leave them below for our users to try and solve.