The Sisters Riddle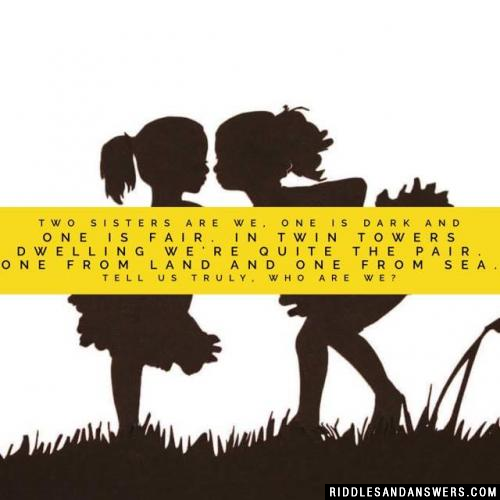 Two sisters are we, one is dark and one is fair. In twin towers dwelling we're quite the pair. One from land and one from sea. Tell us truly, who are we?
Hint:
Add Your Riddle Here
Have some tricky riddles of your own? Leave them below for our users to try and solve.