Dancing Feet Riddle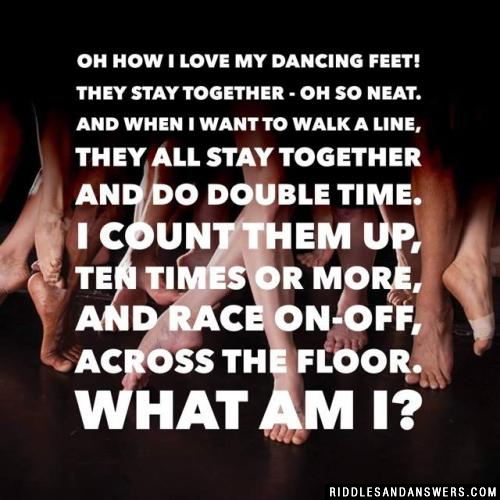 Oh how I love my dancing feet! They stay together - oh so neat. And when I want to walk a line, They all stay together and do double time. I count them up, ten times or more, And race on-off, across the floor. What am I?
Hint:
Add Your Riddle Here
Have some tricky riddles of your own? Leave them below for our users to try and solve.