The Three Minute Timer Riddle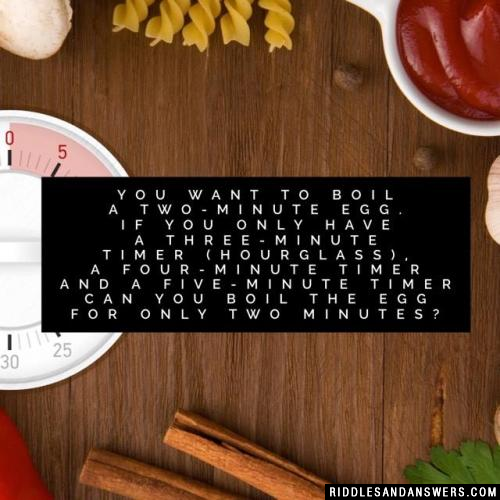 You want to boil a two-minute egg. If you only have a three-minute timer (hourglass), a four-minute timer and a five-minute timer can you boil the egg for only two minutes?
Hint:
Once the water is boiling, turn the three-minute timer and five-minute timer over. When the three-minute timer runs out, put the egg in the boiling water. When the five-minute timer runs out, two minutes have elapsed and it is time take the egg out of the water. You don't need the four-minute timer for this riddle.
Did you answer this riddle correctly?
YES
NO
Add Your Riddle Here
Have some tricky riddles of your own? Leave them below for our users to try and solve.