Carton Of Eggs Riddle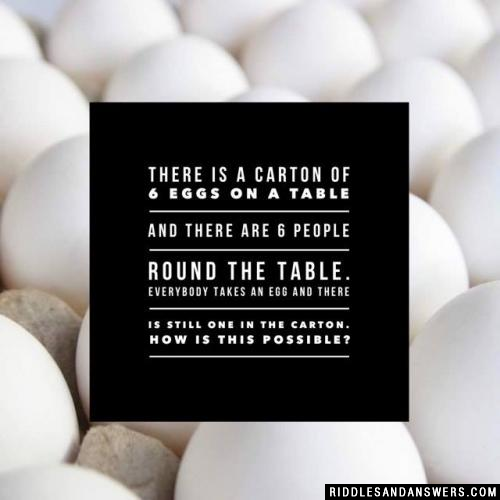 There is a carton of 6 eggs on a table and there are 6 people round the table. Everybody takes an egg and there is still one in the carton. How is this possible?
Hint:
5 eggs are taken by the first 5 people, then the 6th person takes the egg , while its still in the carton!!
Did you answer this riddle correctly?
YES
NO
Add Your Riddle Here
Have some tricky riddles of your own? Leave them below for our users to try and solve.