13 Letter Words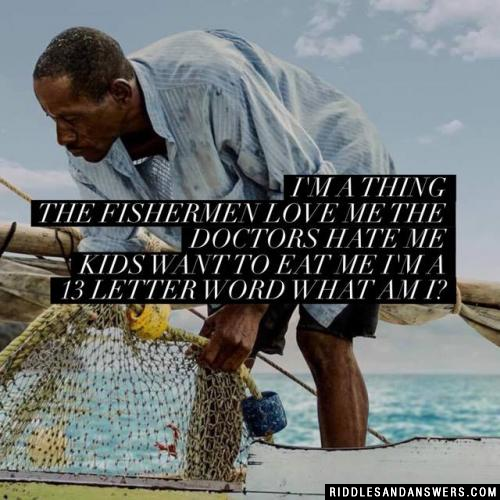 I'm a thing
The fishermen love me
The doctors hate me
Kids want to eat me
I'm a 13 letter word
What am I?
Hint: _H_T_ _ _I_ _ME_
Add Your Riddle Here
Have some tricky riddles of your own? Leave them below for our users to try and solve.