I Look Gay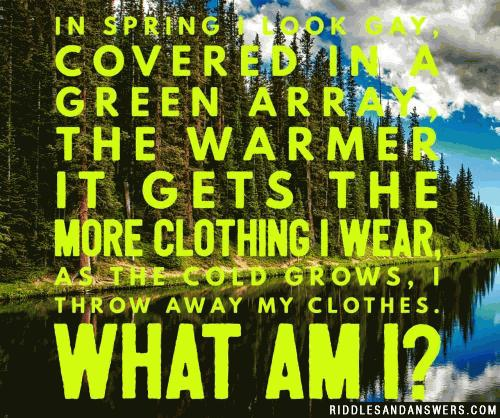 In spring I look gay, Covered in a green array, The warmer it gets the more clothing I wear, As the cold grows, I throw away my clothes.

What am I?
Hint:
Add Your Riddle Here
Have some tricky riddles of your own? Leave them below for our users to try and solve.