Can You Solve The Horse Sale Brain Teaser?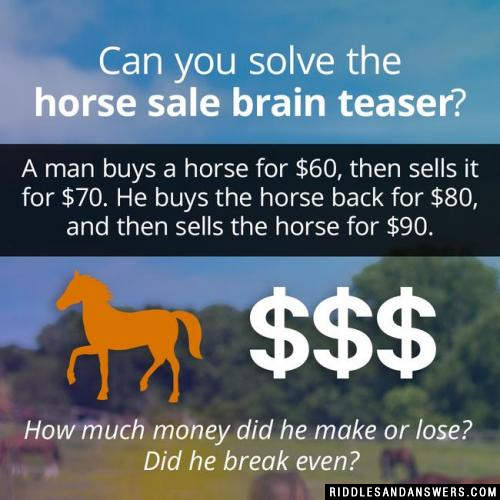 A man buys a horse for $60, then sells it for $70. He buys the horse back for $80, and then sells the horse for $90.

How much money did he make or lose?
Did he break even?
Hint: He didn't break even.
Add Your Riddle Here
Have some tricky riddles of your own? Leave them below for our users to try and solve.