Legs On The Floor Riddle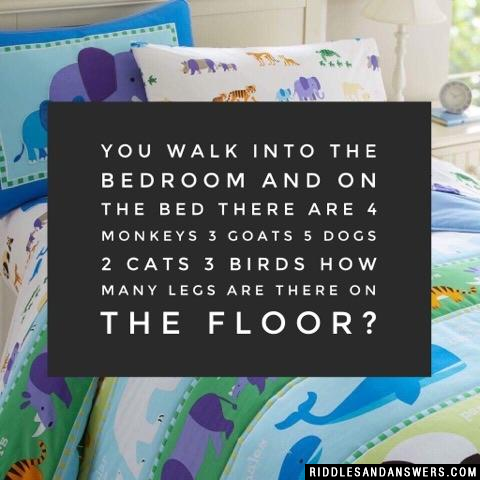 You walk into the bedroom and on the bed there are 4 monkeys 3 goats 5 dogs 2 cats 3 birds how many legs are there on the floor?
Hint:
Since all of the animals are on the bed, the answer is 6 legs! 4 legs from the bed and your own 2 legs.
Did you answer this riddle correctly?
YES
NO
Add Your Riddle Here
Have some tricky riddles of your own? Leave them below for our users to try and solve.