In The Jar Riddle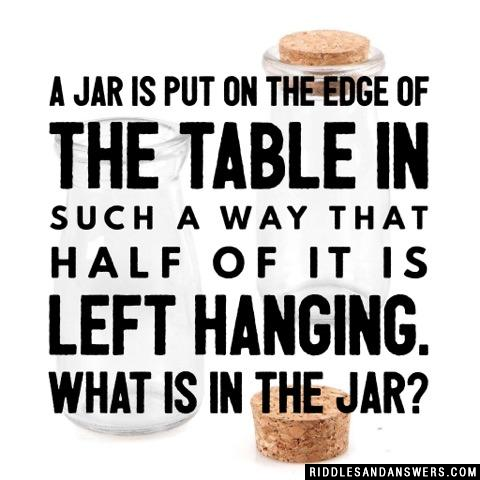 A jar is put on the edge of the table in such a way that half of it is left hanging. What is in the jar?
Hint:
Add Your Riddle Here
Have some tricky riddles of your own? Leave them below for our users to try and solve.