The Fourth Column Riddle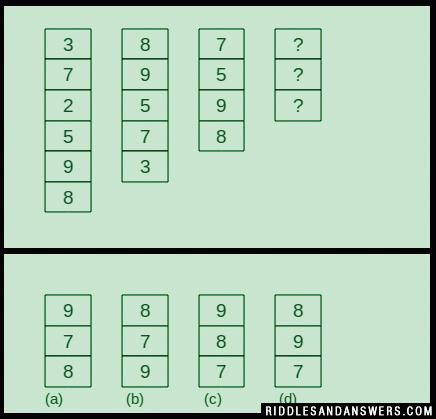 The fourth column has question marks in the place of numbers.

Do you know which one of the given options will take place of the fourth column?
Hint:
The correct choice will be the option 'd'.
In each succeeding row, the previous column is reversed and the lowest digits are omitted.
Did you answer this riddle correctly?
YES
NO
Add Your Riddle Here
Have some tricky riddles of your own? Leave them below for our users to try and solve.