Bob Is Dead In The INSIDE Of His Apartment Riddle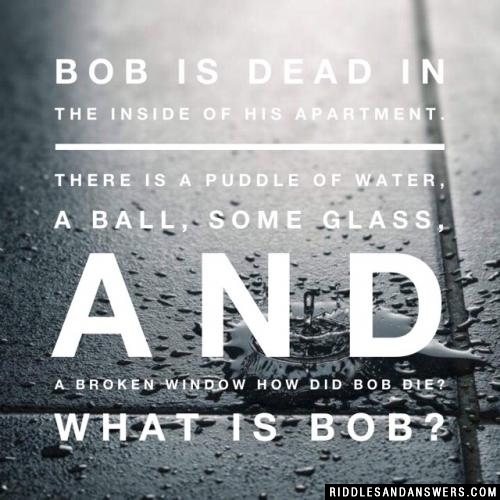 Bob is dead in the INSIDE of his apartment. There is a puddle of water, a ball, some glass, and a broken window How did Bob die? What is Bob?
Hint:
Add Your Riddle Here
Have some tricky riddles of your own? Leave them below for our users to try and solve.