A Man Comes Home From Work Riddle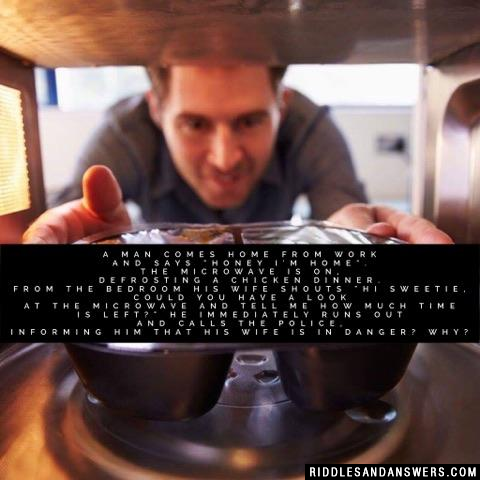 A man comes home from work and says "honey I'm home". The microwave is on, defrosting a chicken dinner. From the bedroom his wife shouts "Hi sweetie, could you have a look at the microwave and tell me how much time is left?"

He immediately runs out and calls the police, informing him that his wife is in danger? Why?
Hint:
The Man was Blind so he suspects that his wife is in some danger and thus calls the police.
Did you answer this riddle correctly?
YES
NO
Add Your Riddle Here
Have some tricky riddles of your own? Leave them below for our users to try and solve.