A Woman Is Sitting In Her Room At Night Riddle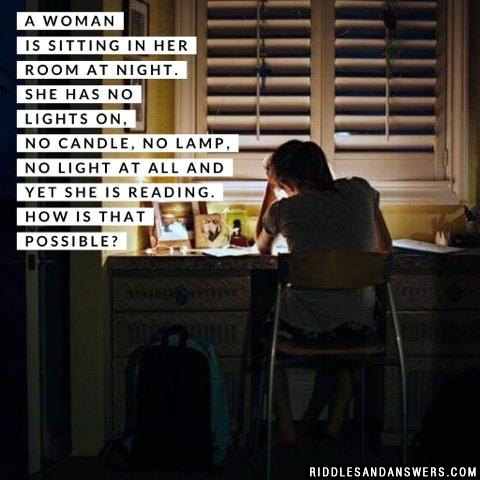 A woman is sitting in her room at night. She has no lights on, no candle, no lamp, no light at all and yet she is reading. How is that possible?
Hint:
Add Your Riddle Here
Have some tricky riddles of your own? Leave them below for our users to try and solve.