When I Am Filled I Can Point The Way Riddle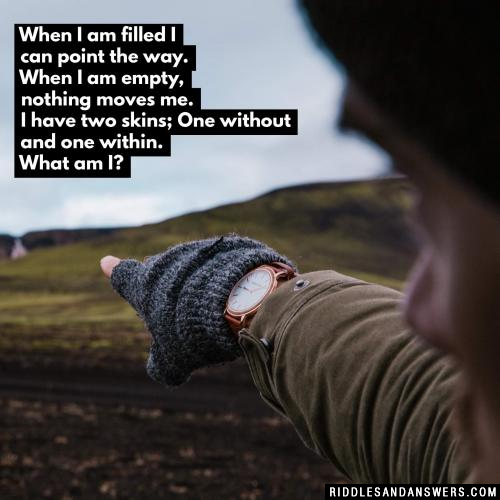 When I am filled I can point the way. When I am empty, nothing moves me. I have two skins; One without and one within. What am I?
Hint:
Add Your Riddle Here
Have some tricky riddles of your own? Leave them below for our users to try and solve.