Angel And Devil Door Riddle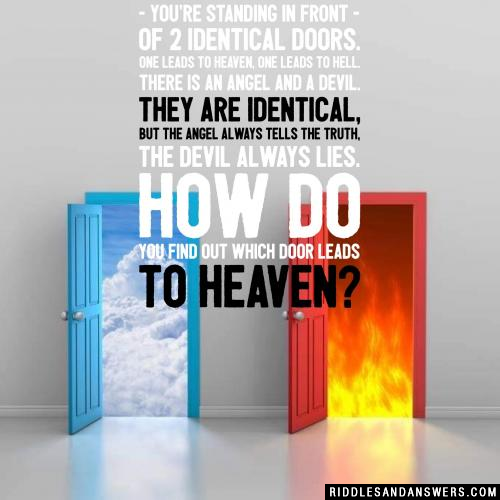 You're standing in front of 2 identical doors.
One leads to heaven, one leads to hell.
There is an angel and a devil.
They are identical, but the angel always tells the truth, the devil always lies.

How do you find out which door leads to heaven?
Hint:
Ask either one of them which door "THE OTHER ONE" would tell you was heaven... and that's the hell door.
Did you answer this riddle correctly?
YES
NO
Add Your Riddle Here
Have some tricky riddles of your own? Leave them below for our users to try and solve.