I Soar Without Wings Riddle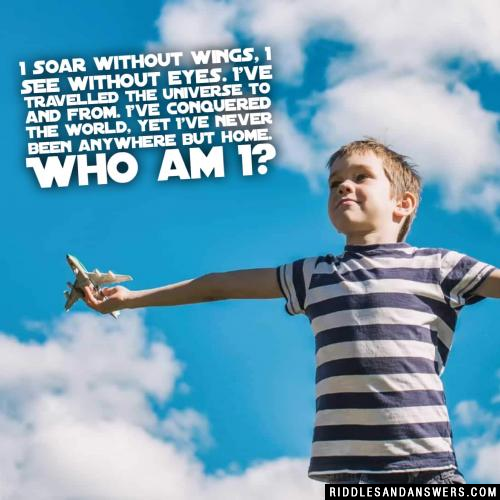 I soar without wings, I see without eyes. I've travelled the universe to and from. I've conquered the world, yet I've never been anywhere but home. Who am I?
Hint:
Add Your Riddle Here
Have some tricky riddles of your own? Leave them below for our users to try and solve.