You Go In Through One Hole Riddle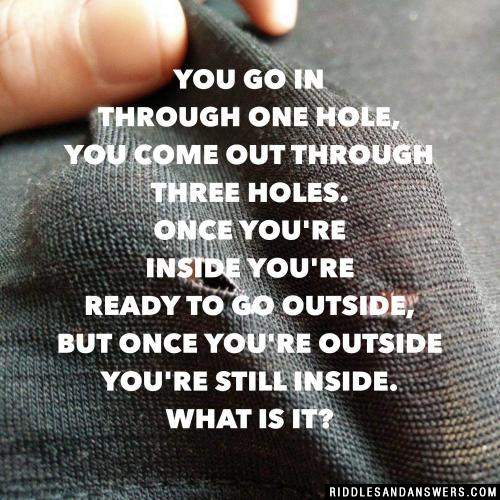 You go in through one hole, you come out through three holes.

Once you're inside you're ready to go outside, but once you're outside you're still inside.

What is it?
Hint:
Add Your Riddle Here
Have some tricky riddles of your own? Leave them below for our users to try and solve.