I Am Black When You Buy Me Riddle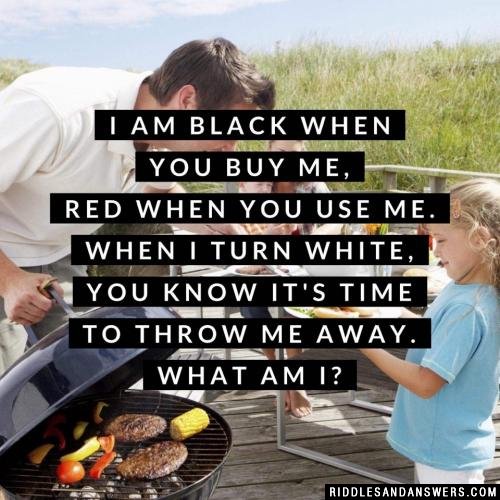 I am black when you buy me, red when you use me. When I turn white, you know it's time to throw me away. What am I?
Hint:
Add Your Riddle Here
Have some tricky riddles of your own? Leave them below for our users to try and solve.