I Reply When You Call Riddle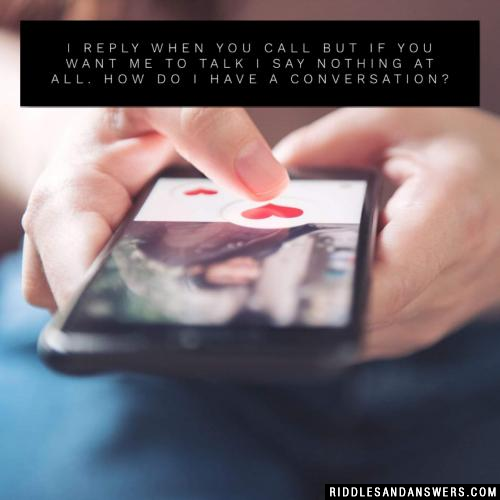 I reply when you call but if you want me to talk I say nothing at all. How do I have a conversation?
Hint:
Add Your Riddle Here
Have some tricky riddles of your own? Leave them below for our users to try and solve.