10 Apples In A Basket Riddle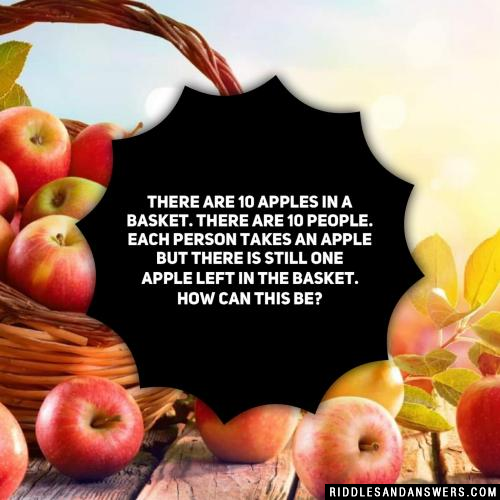 There are 10 apples in a basket. There are 10 people. Each person takes an apple but there is still one apple left in the basket. How can this be?
Hint:
Add Your Riddle Here
Have some tricky riddles of your own? Leave them below for our users to try and solve.