In A Bus There Is A Pregnant Lady Riddle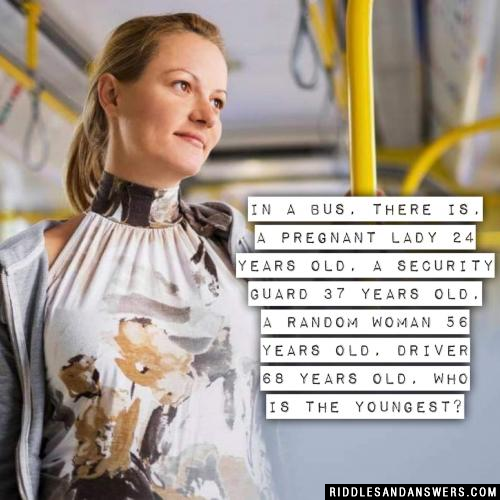 In a bus, there is, A pregnant lady 24 years old, A security guard 37 years old, A random woman 56 years old, Driver 68 years old, Who is the youngest?
Hint:
The baby in the pregnant woman's womb is the youngest in the Bus.
Did you answer this riddle correctly?
YES
NO
Add Your Riddle Here
Have some tricky riddles of your own? Leave them below for our users to try and solve.