A Man Walks 1 Mile South Riddle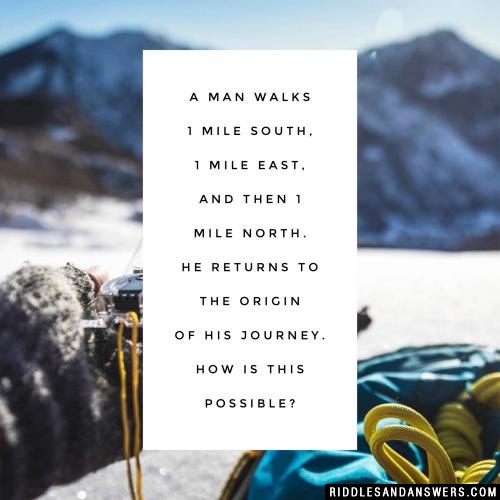 A man walks 1 mile south, 1 mile east, and then 1 mile north. He returns to the origin of his journey. How is this possible?
Hint:
He started his journey at the north pole he would end at where he started. At the north pole here is no east or west only south. Once he walks a mile south he would have east and west as well as north and south. Granted north would only consist of 1 mile. Walking a mile north would put him back at the north pole which is a single point.
Did you answer this riddle correctly?
YES
NO
Add Your Riddle Here
Have some tricky riddles of your own? Leave them below for our users to try and solve.