A Grandmother Two Mothers And Two Daughters Riddle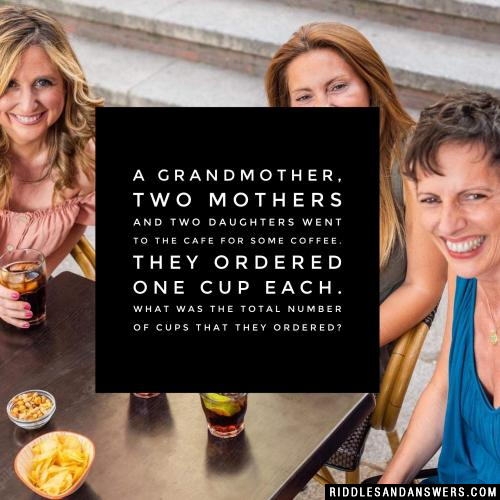 A grandmother, two mothers and two daughters went to the cafe for some coffee. They ordered one cup each. What was the total number of cups that they ordered?
Hint:
They ordered three cups, one for each person. The grandmother is also a mother and the mother is also a daughter.
Another solution: They ordered two cups. Both are mothers and daughters and one is a grandmother.
Did you answer this riddle correctly?
YES
NO
Add Your Riddle Here
Have some tricky riddles of your own? Leave them below for our users to try and solve.