My First Is In Chocolate Riddle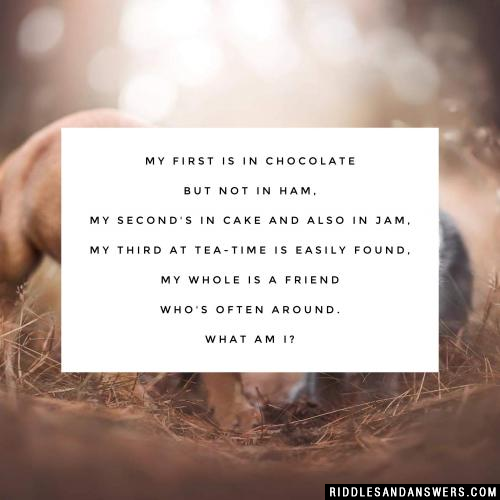 My first is in chocolate but not in ham, my second's in cake and also in jam, my third at tea-time is easily found, my whole is a friend who's often around. What am I?
Hint:
Add Your Riddle Here
Have some tricky riddles of your own? Leave them below for our users to try and solve.