Never Resting Never Still Moving Silently From Hill To Hill Riddle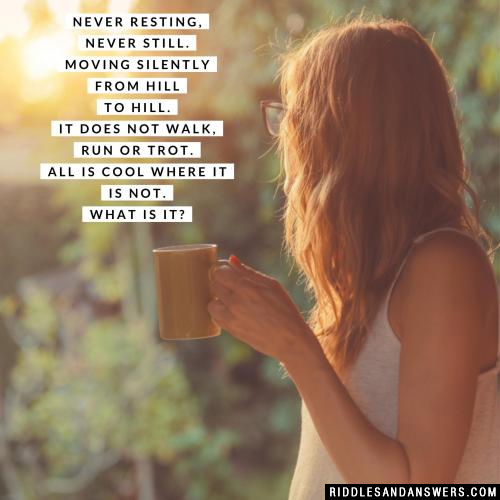 Never resting, never still.
Moving silently from hill to hill.
It does not walk, run or trot.
All is cool where it is not.

What is it?
Hint:
Add Your Riddle Here
Have some tricky riddles of your own? Leave them below for our users to try and solve.