I Bought A Cow For 800 Riddle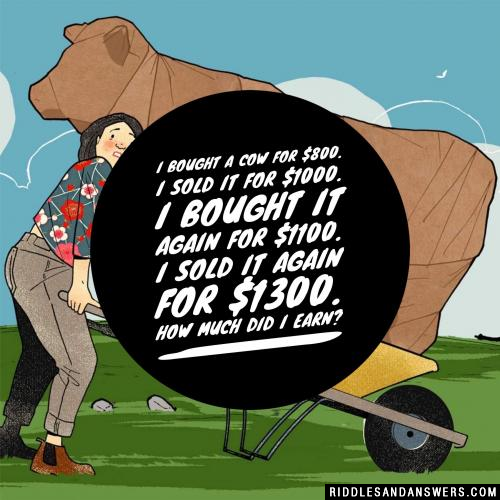 I bought a cow for $800.
I sold it for $1000.
I bought it again for $1100.
I sold it again for $1300.
How much did I earn?
Hint:
Add Your Riddle Here
Have some tricky riddles of your own? Leave them below for our users to try and solve.