On A Hiking Trip Riddle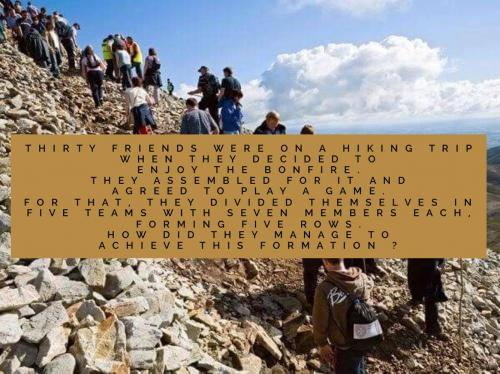 Thirty friends were on a hiking trip when they decided to enjoy the bonfire. They assembled for it and agreed to play a game. For that, they divided themselves in five teams with seven members each, forming five rows.

How did they manage to achieve this formation ?
Hint:
You can see that they decided to form a pentagonal formation.
Did you answer this riddle correctly?
YES
NO
Add Your Riddle Here
Have some tricky riddles of your own? Leave them below for our users to try and solve.