Man In The Grave Riddle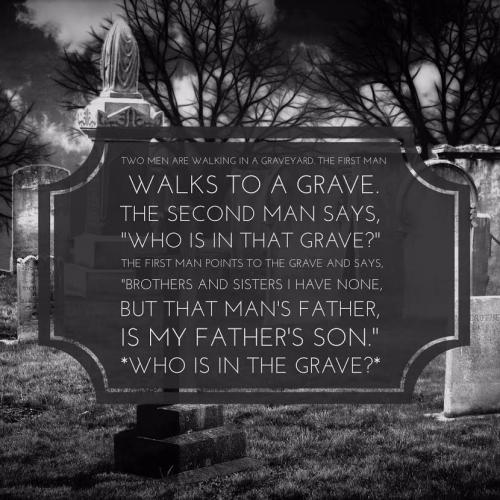 Two men are walking in a graveyard. The first man walks to a grave.

The second man says, "Who is in that grave?"

The first man points to the grave and says, "Brothers and Sisters I have none, But that man's father, is my father's son."

*Who is in the grave?*
Hint:
"That mans father is my fathers son" refers to the speaker. *Since he's pointing to the grave, it means he's in the grave.*
Did you answer this riddle correctly?
YES
NO
Add Your Riddle Here
Have some tricky riddles of your own? Leave them below for our users to try and solve.