My Life Hangs By A Thread Riddle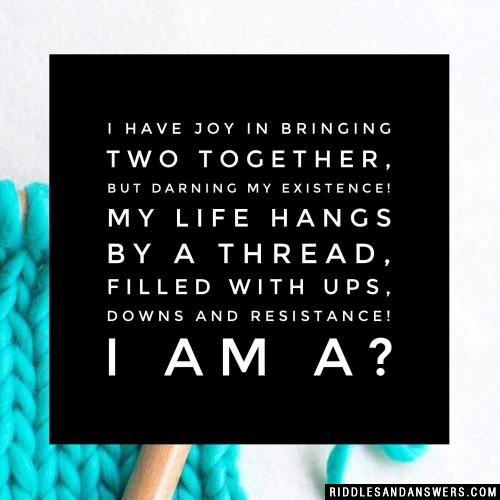 I have joy in bringing two together, but darning my existence! My life hangs by a thread, filled with ups, downs and resistance! I am a?
Hint:
Add Your Riddle Here
Have some tricky riddles of your own? Leave them below for our users to try and solve.