Eating Burgers Riddle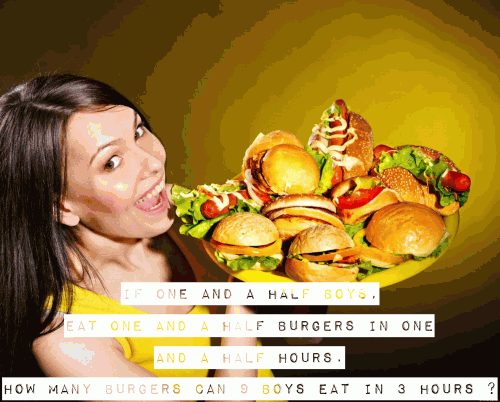 If one and a half boys, eat one and a half burgers in one and a half hours.

How many burgers can 9 boys eat in 3 hours ?
Hint:
18
More hours => more burgers.
More boys => more burgers.
The time become twice (3 hours / 1.5 hours).
Boys become six times (9 / 1.5).
Number of burgers = 2 * 6 * Original(1.5)
= 18
Did you answer this riddle correctly?
YES
NO
Add Your Riddle Here
Have some tricky riddles of your own? Leave them below for our users to try and solve.