Soldiers Line Up Riddle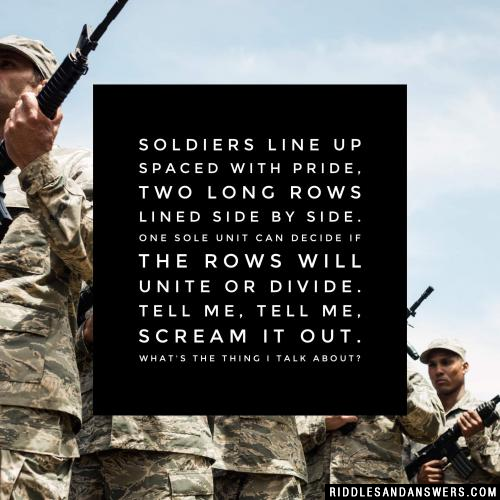 Soldiers line up spaced with pride, Two long rows lined side by side. One sole unit can decide If the rows will unite or divide. Tell me, tell me, scream it out. What's the thing I talk about?
Hint:
Add Your Riddle Here
Have some tricky riddles of your own? Leave them below for our users to try and solve.